What Do Your Customers Call a Bi-fold Door?
Summary:We asked 500 members of the public what they call the doors commonly referred to as 'bi-folds' in the industry. The results revealed that almost two-thirds of consumers don't call the doors 'bi-folds', meaning door and window companies could potentially be missing out on huge amounts of traffic to their websites.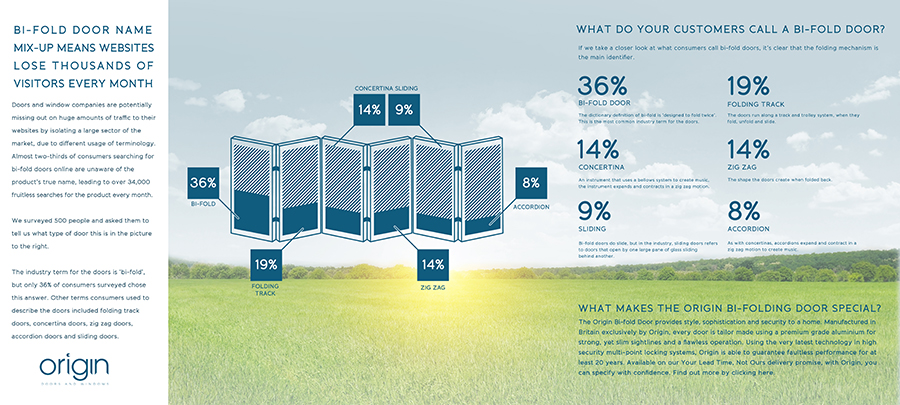 Click on the image to see the full-size infographic.