Nick Lofthouse
Nick Lofthouse is a Welsh professional golfer, who joined the Origin Athletes team in 2013. Nick's interest in golf came about at the age of 11 after he was being used an obligatory caddie for family members on a Saturday morning.
At just 14, Nick represented his senior county team, making him the youngest person to do so. Soon after this, he joined North Wales Golf Club which then rapidly developed into him playing golf professionally full time.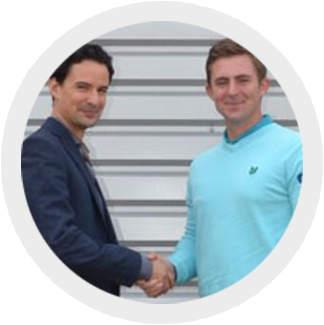 Since then, this on par golfer has earned himself over a decade of experience in numerous tours including EuroPro, Mena and Jamega, as well as earning a foundation degree in the IMG David Leadbetter Golf Academy, Florida and the Tournament Golf College which was spent partly in Cornwall followed by a 3 month stint in Portugal.
"I feel like I have scored a hole in one with Origin! The support I receive them is astounding. Their backing helps me concentrate on my practice, preparation and coaching which is required to compete at the top, so it will help me take my golf to the next level and achieve my goals and dreams".
When Nick's not on the course, he can be found in the gym (a man truly dedicated to his cause), spending time with his family or watching football.
The future's an exciting time for Nick as there are various Pro Am Tournaments going on, and he is hungry for success; "I am eagerly looking forward to 2015 as I will be wearing the Origin logo with pride, playing to the best of my ability and looking to make them and my family proud".