Francesca Halsall
Francesca Halsall is a professional Team GB Swimmer, based in Loughborough, who we are proud to say has recently joined the Origin Athletes team. Fran is a European, Commonwealth and World medallist, who also holds the title of being the Fastest British Female Swimmer ever. She has been ranked number 1 in the world, boasts no fewer than 12 British Records, and even has her very own set of Origin Bi-fold Doors!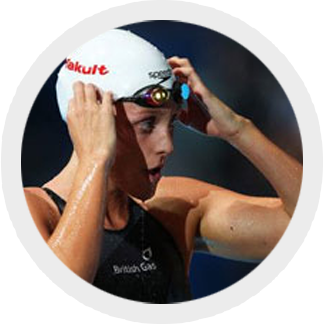 Fran joined her local swimming club, Ormskirk Otters, at the tender age of 7, and with regular coaching and incredible hard work, her talent came to fruition in what seemed to be a whirlwind, when she won her first major senior medal at the European Championship at just 16 years of age.
Since then, Fran has continued her success and is now a well-established international athlete. Boasting a number of honours, records and medals, she is now a fundamental member of the GB National Team despite only being 24.
Fran's lifelong ambition is to win an Olympic Gold medal, and hopefully, with the support that Origin provides, this goal can be achieved. She comments "Origin's backing has been invaluable to me, and I think that we are a good fit because of our shared drive in our respective fields. I will be working tirelessly, and together, with the help of Origin, I will be able to give Britain another medal to celebrate at the 2016 Olympics in Rio. I am a true ambassador for the company (and doors alike!)".
Out of the pool, Fran enjoys nothing more than adding to her already extensive shoe collection, eating doughnuts and decorating her home. Knowing this was important to her, Origin had a set of Bi-fold Doors installed in her home. Fran said "Having the doors installed was lovely, they're absolutely gorgeous; they let light in and open up the whole room which is exactly what I want."
Fran is currently back in training after a very successful Commonwealth Games, and will be competing next in the Doha World Championship in December.