Origin's Guide to Colour in the Home
Summary:Colour can have a massive impact on the look and feel of your interiors, so we take at look at a range of popular colours and what they can bring to your home.
Our colour tastes have evolved over time
Find out what emotions colours can elicit.
Some rooms should avoid certain colours and embrace others
Creative ideas you had never even though of!
No matter what the size, shape or layout your home is, there's one thing that it has in common with every other home out there… Potential. The problem is, all too often, we simply exist within the four walls of our homes; 'putting up' with furnishings and décor which are just OK, not even contemplating the fact that a quick lick of paint or some carefully chosen accessories could transform the space.
Move over magnolia
Introducing a splash of bold colour into your home is the best way to inject a bit of personality. Whilst neutrals are very pleasing to the eye, they can leave a home feeling a little bland and lackluster. Colour can work wonders at determining the mood flow throughout your space, bringing calm to bedrooms and living rooms, cheering up kitchens and adding a creative atmosphere to offices and play rooms. If you treat your home like a blank canvas, you can quickly bring each individual room to life.
Turning your house in to a home
It is all very well talking about colour, but when you're standing front of a Dulux colour wall with every colour of the rainbow spread out in front of you, where do you even begin? A good place to start is to think about the use of the room, is it a busy room or do you use it for chilling out? Different colours evoke different emotions, so an energetic orange wouldn't be the best choice for a bedroom.
What Colours Should You Choose
Choose your colour scheme to suit the mood of each room with the following guide:
Yellow:
Whilst yellow is described as a cheery and warm colour, it is also the most visible and therefore, fatiguing on the eye, hence being used for road markings and warning signs. Yellow has been reported to increase metabolism so it is an ideal colour to use in the kitchen. On the not quite so cheerful and positive side, yellow can also cause feelings of anger and frustration and it is the colour most likely to cause people to lose their temper. Studies have shown that babies cry more in yellow rooms, so it's really not the best choice for a nursery!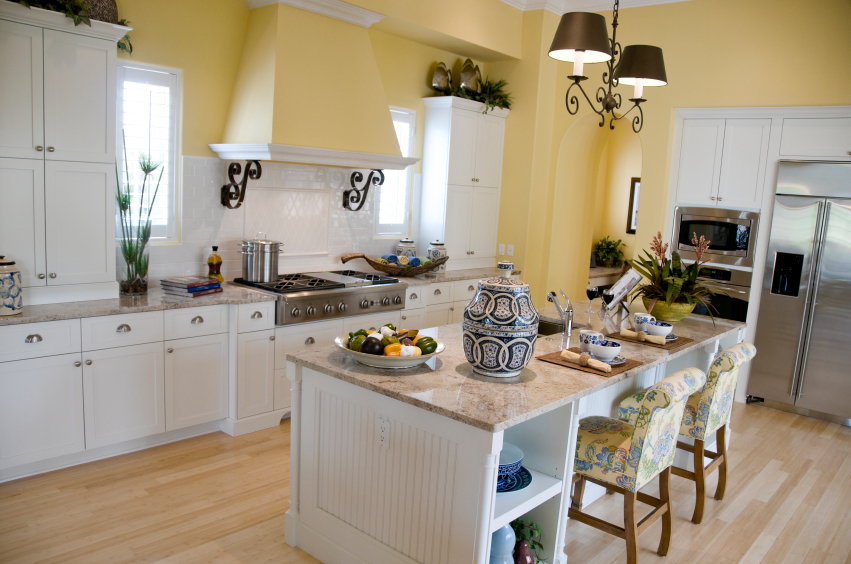 Blue:
If you are looking for a colour that emits calm and serenity, blue is an excellent choice. It evokes feelings of peace and tranquility. It's secure and orderly and encourages productivity. With this in mind, blue would be best used in an office or study area. Blue can also be quite a cold colour, so make sure that you include a few warmer hues into the scheme to ensure that chilled doesn't turn into frosty.
Red:
There is no escaping the fact that red is a bold, passionate colour, that provokes feeling of excitement and passion. It works brilliantly in dining rooms, where the emphasis is on bringing people together and interacting in an intimate environment. Whilst it is a seductive colour, red is probably a little angry and intense for a bedroom setting, although, with the right kind of dimmed lighting, it could be used to create a very opulent boudoir effect.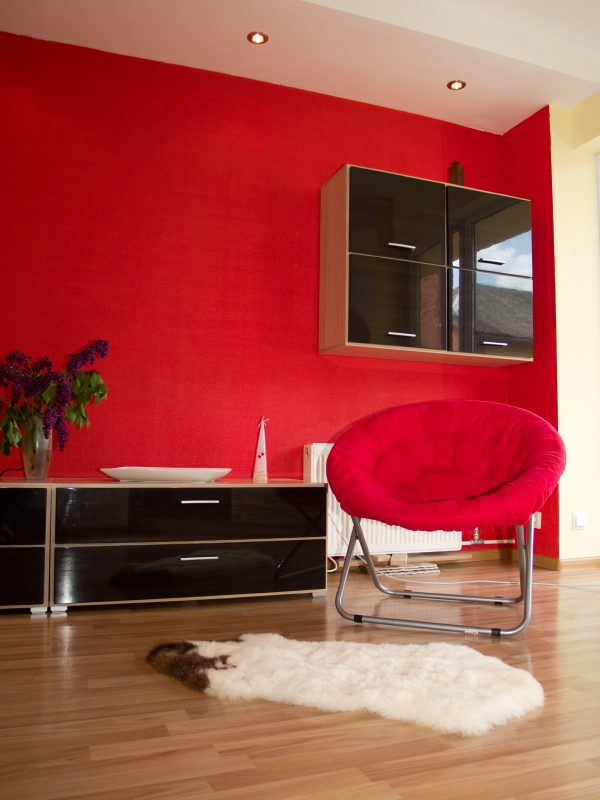 Green:
If you are wanting to create the feeling of calm and tranquility, green, the symbol of nature, is your colour. We have all heard of the 'Green Room' on TV sets, where artists wait before they appear before the camera, the reason these rooms are painted green is purely for the stress relieving, calming effect that the colour has on the brain. Green is a great colour for a living room, especially if it has large windows or bi-fold doors, bringing harmony between the interior and exterior. It is also a symbol of fertility, which could also make it an ideal choice for a bedroom.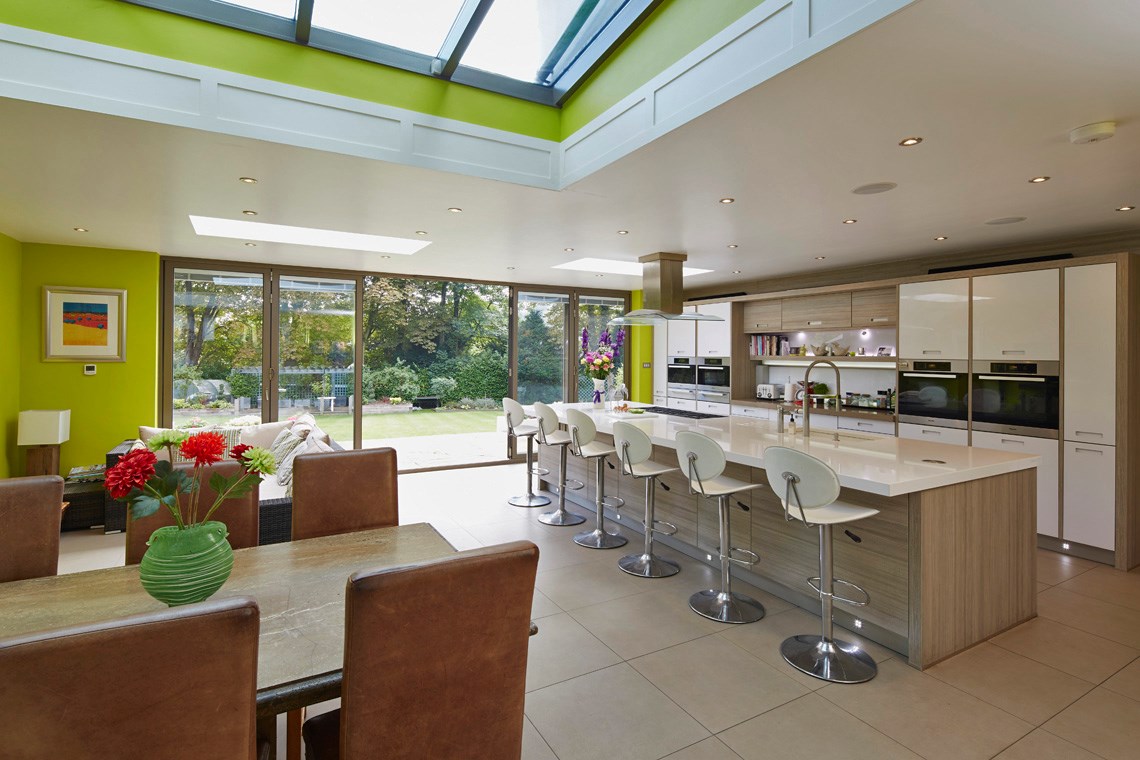 Pink:
Another colour that evokes calm is pink. So much so, that 'drunk-tank pink' is often used in prisons to calm the inmates! It is a passive colour, symbolising love and romance, which makes it a good colour for a bedroom.
Orange:
If you want to make a statement with a bold colour, orange is the perfect choice. It is attention grabbing, energetic, exciting and warm, hence being ideally suited to an exercise or play room.
Purple:
The deeper tones of purple emit feelings of wealth and royalty and can create a real feeling of opulence in a room, but be careful not to overdo it! The lighter hues, such as lavender, have a similar relaxed effect to blue but without the chill, making it another calming contender for the bedroom.
Relevant Resources